---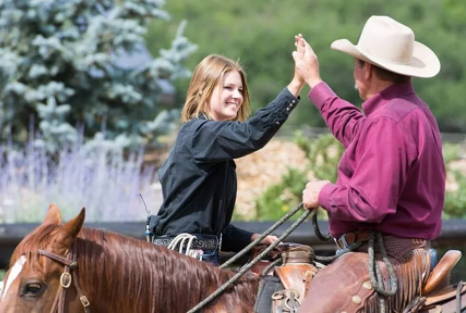 There are two ways to learn with Pat Parelli – at home with dvds and on-line courses; and in person through clinics and courses.
Parelli is the leader in on-line education for behavior based horse training. Our curriculum guides you on an exciting, revolutionary pathway to knowledge and results, starting from the very first day. Teach your horse to have good manners, act like a partner, learn important basics including confidence and understanding with handling, vet, farrier, trailer loading… all the way up to calm, responsive and intelligent riding in any discipline.
The Parelli Natural Horsemanship program is proven for over 30 years to enhance all equestrian disciplines, imparting expert skills in thoughtful horsemanship using equine psychology.
YOUR LEARNING POTENTIAL IS UNLIMITED WITH THE VARIETY OF PRODUCTS, MATERIALS, COURSES AND EVENTS PARELLI OFFERS.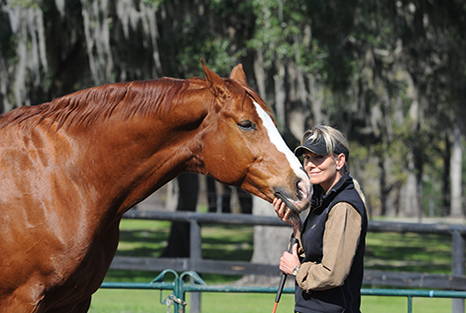 OFFICIAL PARELLI AUDITIONS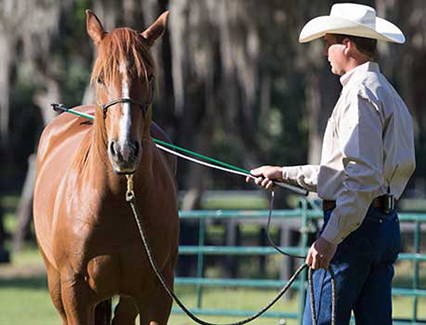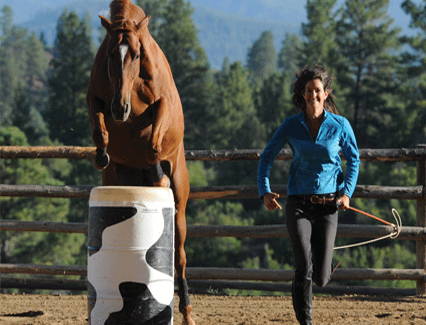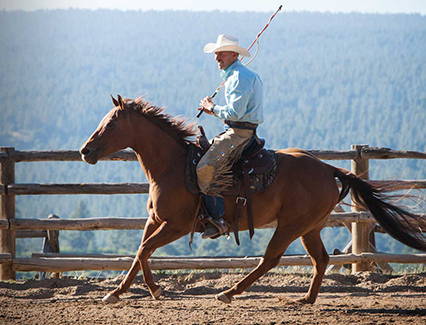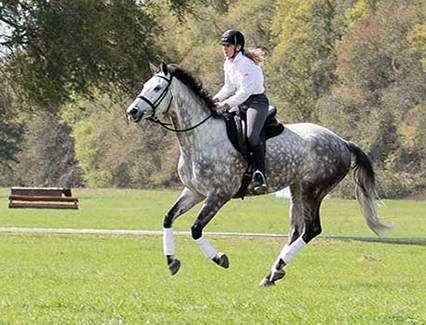 WHAT ARE PARELLI AUDITIONS?
Auditions are a great way to progress through the Parelli Program and be awarded for your accomplishments. They are like mile markers, showing your progress through the Levels, and are a fun way to demonstrate your overall savvy, skills, and relationship with your horse.
Auditions are available for Parelli Savvy Club members. They involve using the Seven Games to perform a few required compulsory tasks and are designed to allow you some free flow to use your imagination to show us what you can do with your horse.
Auditioning is one way to earn an official horsemanship certification in the Parelli Program. When all Savvys are passed at an appropriate level, you are then awarded a special colored Savvy String, much like the black-belt system in martial arts.
PARELLI SAVVY LEVELS:
Level 1: On Line – Red Savvy String

Level 2: On Line + FreeStyle – Blue Savvy String

Level 3: On Line + FreeStyle + Liberty – Green Savvy String

Level 4: On Line + FreeStyle + Liberty + Finesse – Black Savvy String
Do I need to be a member to audition?
You do need to be a Savvy Club member in order to audition; all membership levels are eligible to complete auditions. Click the button below to become a member today, and in addition to auditions, you'll gain access to our membership site, Parelli Savvy Club and its library of thousands of educational articles, videos, and Q&As, along with discussion walls and horsemanship tracking programs!
Where do I find the application for auditions?
How do I know when I'm ready to audition?
Use the Self-Assessment Checklists that are included in the Audition Packet below. When you can confidently check off all of the tasks at a certain level, that's when you're ready to audition for that Level.
Where do I find details & instructions for the Audition process?
There is one detailed audition packet for each Savvy (On Line, Liberty, FreeStyle, and Finesse). Included in each detailed packet are step-by-step instructions on how to complete an audition, a full page of success tips, the Self-Assessment Checklist & scorecards.
Dear Auditions Team,
I am excited to be sending in my Level One video. A note: we were assisted by Nancy Slater doing a clinic prior to the taping. I started off with several other ponies during the three days she was here and then decided to work with"Red," who has never had any Parelli work done with him. This video was done after only several sessions of working with him.
When he goes into the trailer the first time, he accidentally stepped on his rope and – like he should – he yielded to the pressure and backed up and was confused. I almost redid the video at that point, but then decided that the WHOLE point of learning all this is to USE it to help you and your horse. So I played the Squeeze Game in front of the trailer and then he went right in! I felt that was better than a "perfect" video, as it showed I can actually use the games now, not just do it as a rote set of motions. This was exactly what I had hoped to get out of Nancy's clinic, and I felt that I did! Not only that, but he is now so connected to me that I almost cried at the difference between just having a good pony and being CONNECTED to him.
I'm sure my Level 2 will be to you by summer's end!
A huge thank you to the Parelli Education Institute for helping us work this all out. Our feet are now firmly on the Parelli path, and my students who Nancy worked with are now actively using it each time they come to ride. Watch out, New Orleans horse people!
-Kaye Harris and Molly the Pony