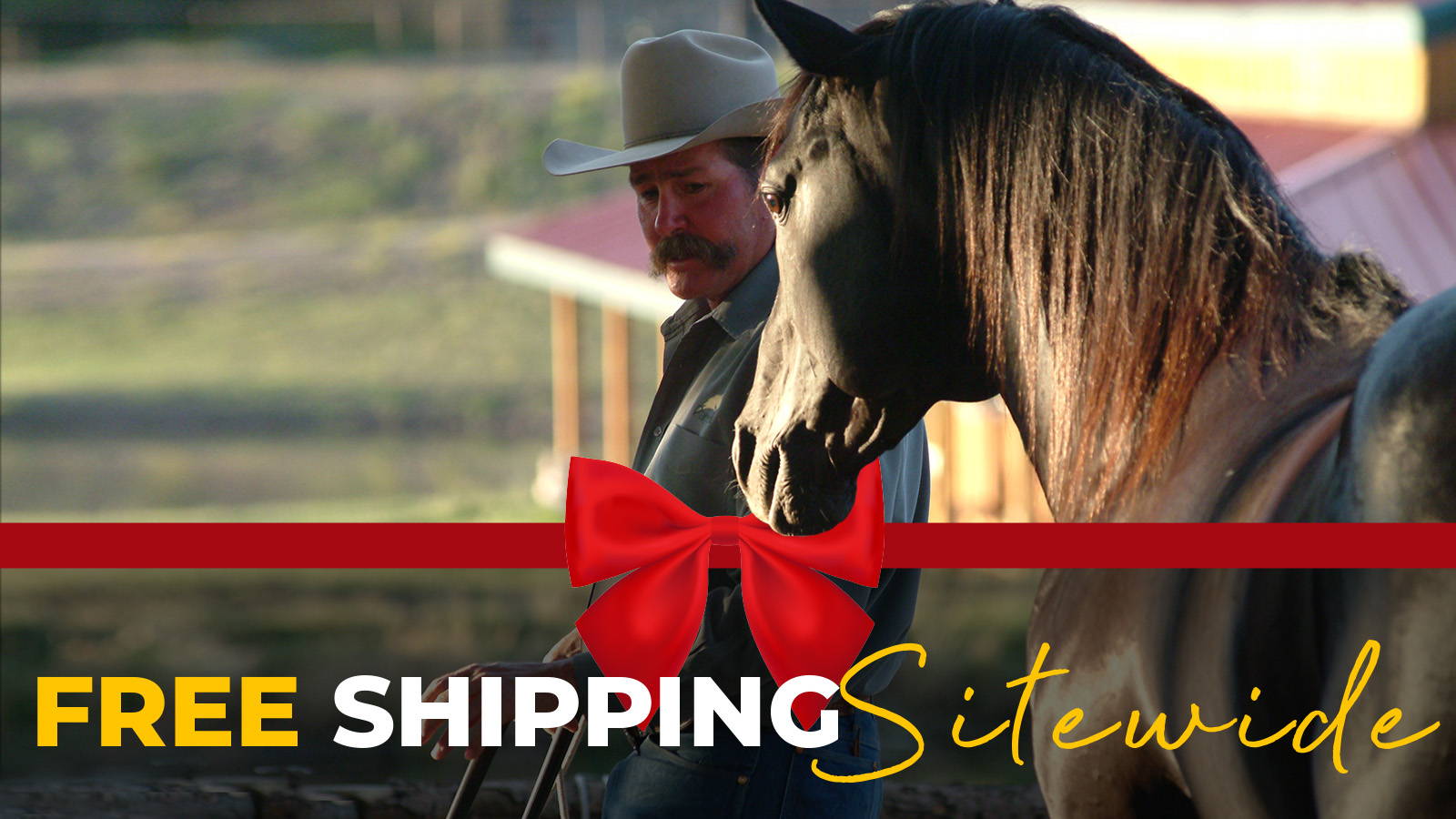 PARELLI NATURAL HORSEMANSHIP
PARELLI NATURAL HORSEMANSHIP
REVEAL YOUR HORSE • DISCOVER YOUR POTENTIAL • LIVE YOUR DREAM
REVEAL YOUR HORSE • DISCOVER YOUR POTENTIAL • LIVE YOUR DREAM
PARELLI NATURAL HORSEMANSHIP
PARELLI NATURAL HORSEMANSHIP
"Horsemanship can be obtained naturally through communication, understanding and psychology versus mechanics, fear and intimidation."
- Pat Parelli 1982
REVEAL YOUR HORSE • DISCOVER YOUR POTENTIAL • LIVE YOUR DREAM
---
ARE YOU LIVING YOUR BEST HORSE LIFE?

Understanding horse behavior is simple when you have a model. No matter your horse's problem, the Parelli Natural Horsemanship Program will help you to understand why your horse behaves a certain way, and how to improve it in a step by step program using the principles of Love, Language, and Leadership.
Is your horse hard to catch? Won't load in a trailer? Is fearful of the vet or farrier? Does he jig on the trail? Toss his head? Is he reactive, lazy? Or have general behavioral issues?
The Parelli Program will teach you the skills to solve these problems and teach your horse to be confident and think his way through any situation.
Having the expertise and savvy to solve problems, improve your ground and riding skills, teach your horse new things, and ultimately be safe and have fun with your horse?

Unlock you potential on the ground and in the saddle with the Parelli Levels Program
When you learn the language of horses through the Parelli Program, you unlock the gateway to the horse's mind. When you have your horse's mind, that's when the harmony begins.
We'll give you the keys to fixing problems and having the partnership you've always dreamed of.
---
Stress-Free problem solving, trailer loading, barn manners, and riding out begins with an understanding of how horses feel, think, act, and play. The Ultimate Horse Behavior Video Series is a collection of videos that will help you build positive patterns with trailer loading, barn manners, and on the trail. These are not just training tips focusing on technique, but applied horse psychology for understanding your horse's nature.
With this series, you'll be able to read your horses body language and how to create a solution. You'll know what they're thinking and feeling so you can communicate more effectively with them in any situation. Join Pat Parelli as he guides you through practical training sessions that anyone can learn from.
RUNTIME: 8 Hours 
This video series is a multi-language product offering subtitles in English, French, German, and Italian. If you select a USB/Flash Drive, you must select your language preference. 
---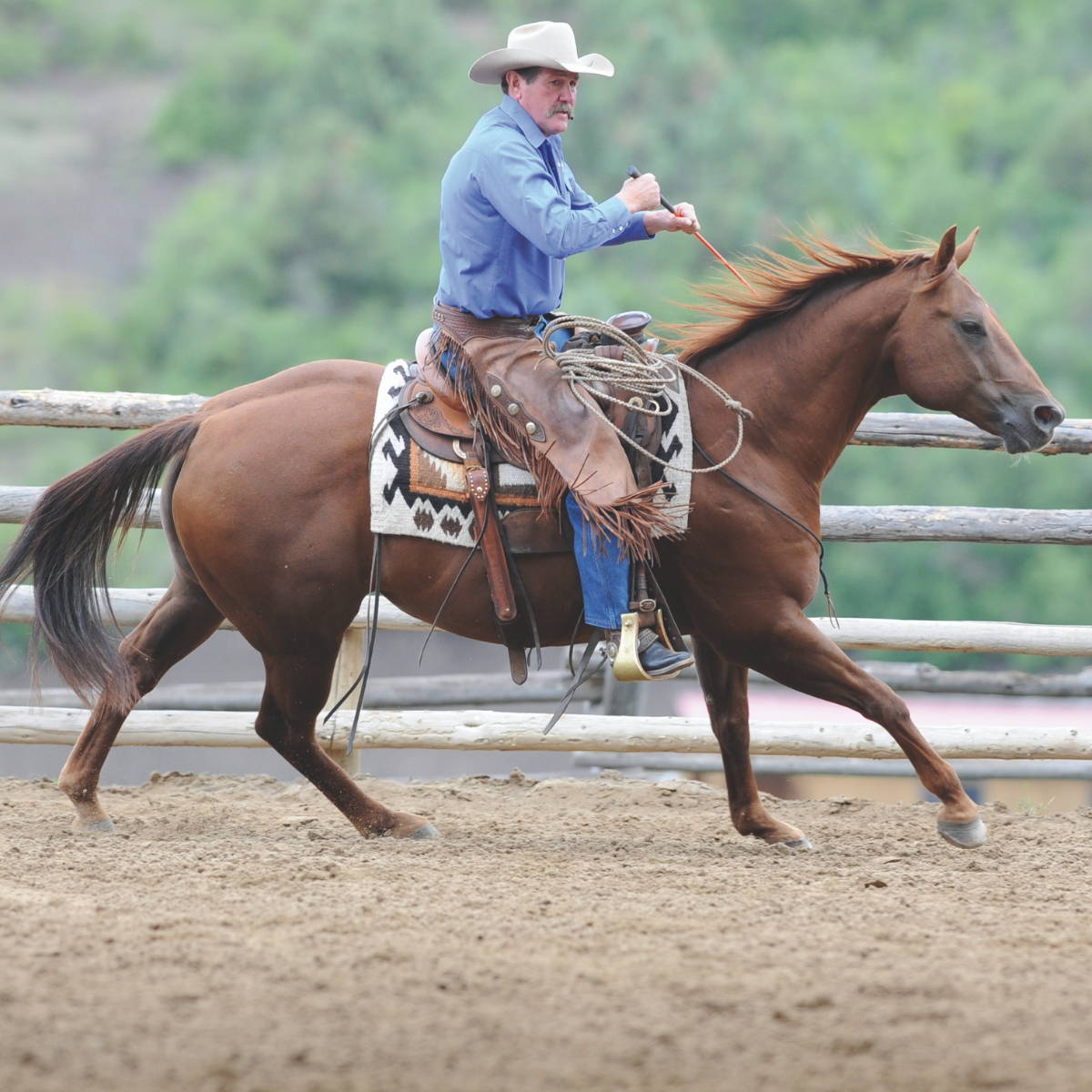 Learn the entire Parelli Levels program from the comfort of home with our DVD Levels Program. Each DVD includes guided lessons that you can watch, and then to out and practice with your horse.
Includes troubleshooting, tips, and extensive lessons with Pat Parelli and his students.
Buy the entire Levels pack, or by the slice.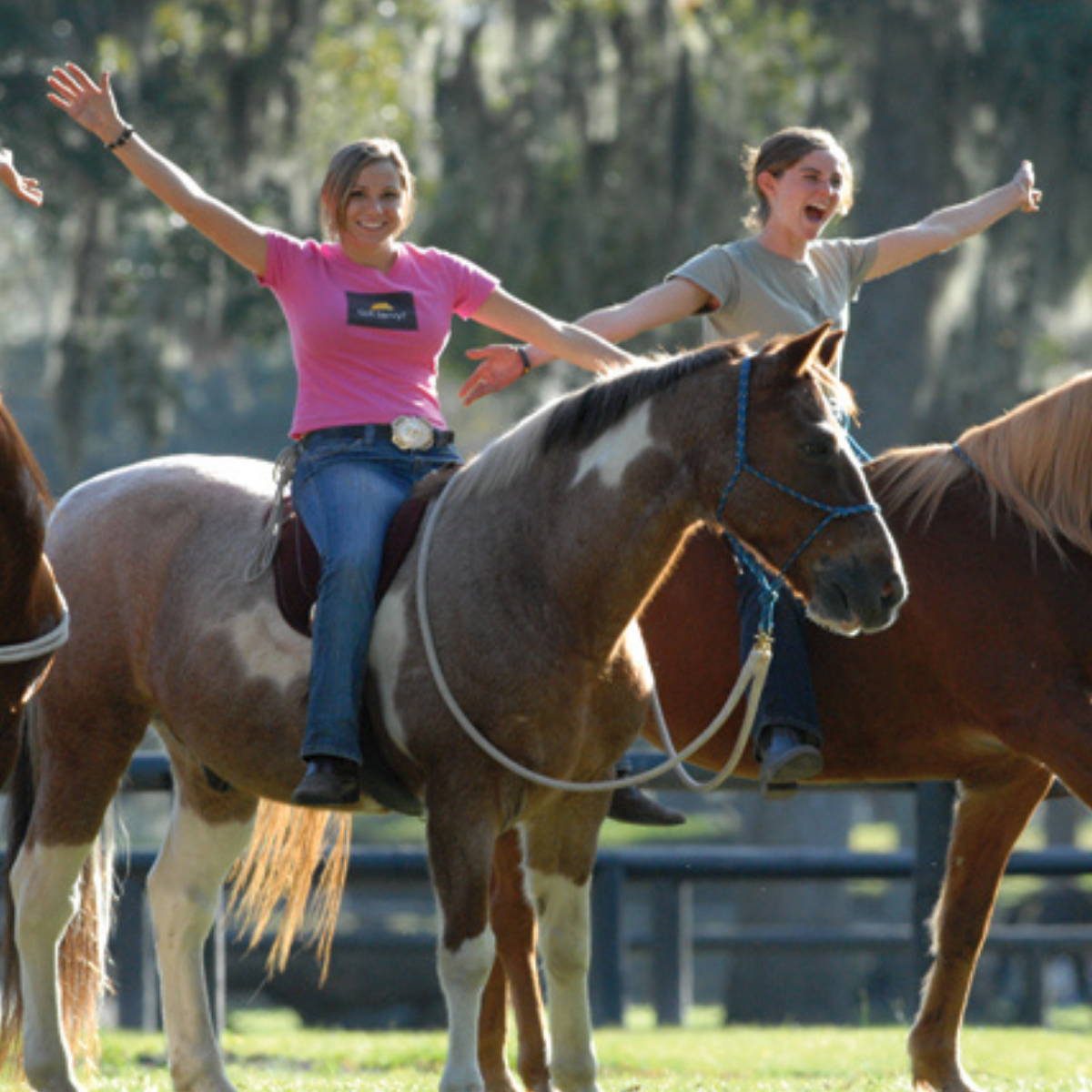 Join the Savvy Club and take the step-by-step Parelli Levels program with you to the barn.
Plus, get unlimited access to over 35 years of educational materials from Pat & Linda, join a Virtual Study Group or Q&A and get live coaching from a Parelli Professional, be inspired and supported by a community of like minded horsemen, and new content added weekly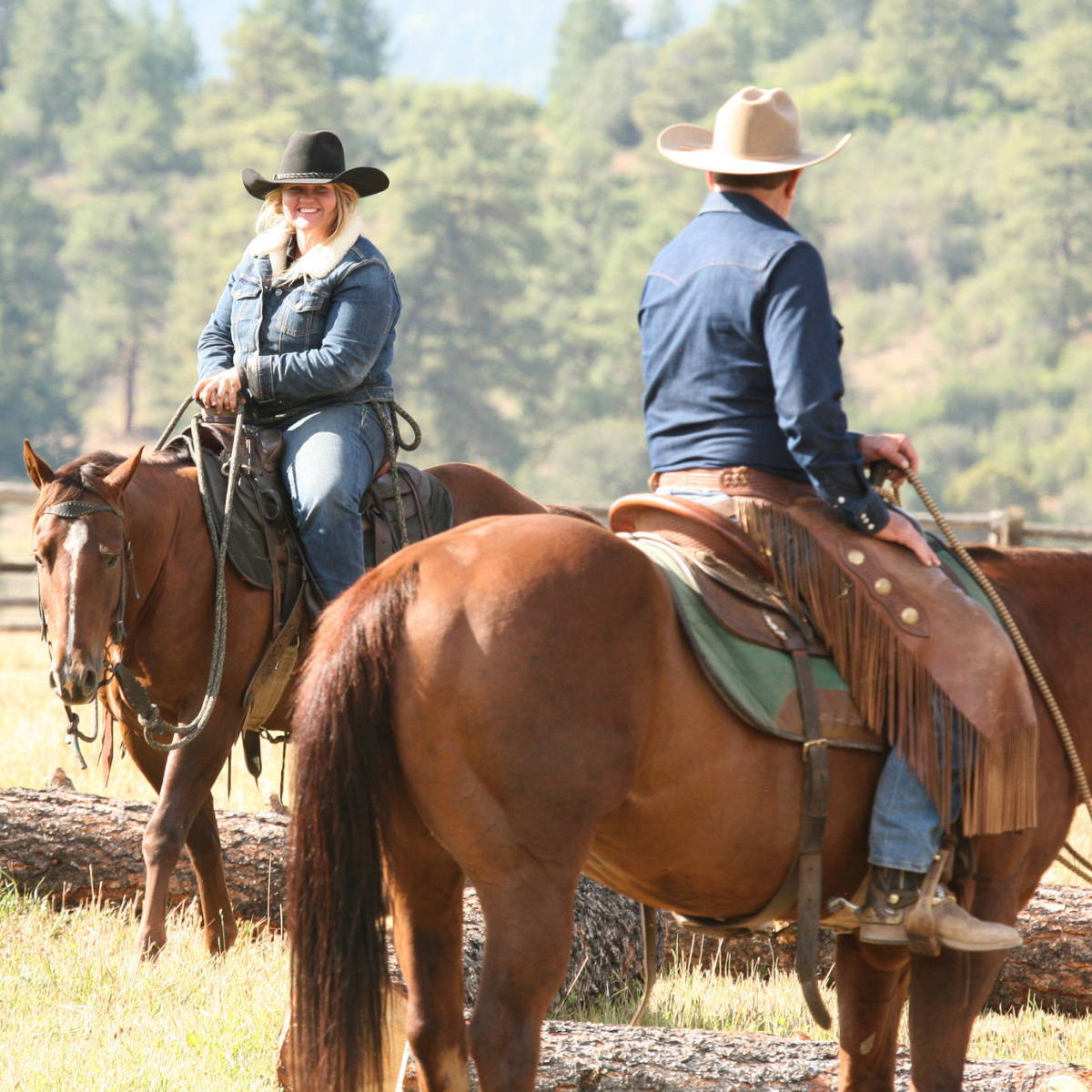 Join us at a Parelli Campus for a course and get hands-on training from Pat Parelli or a Licensed Parelli Professional.
It's a positive environment designed to help you grow as a leader and to strengthen your partnership with your horse as you progress.
This is the fast track to your learning journey!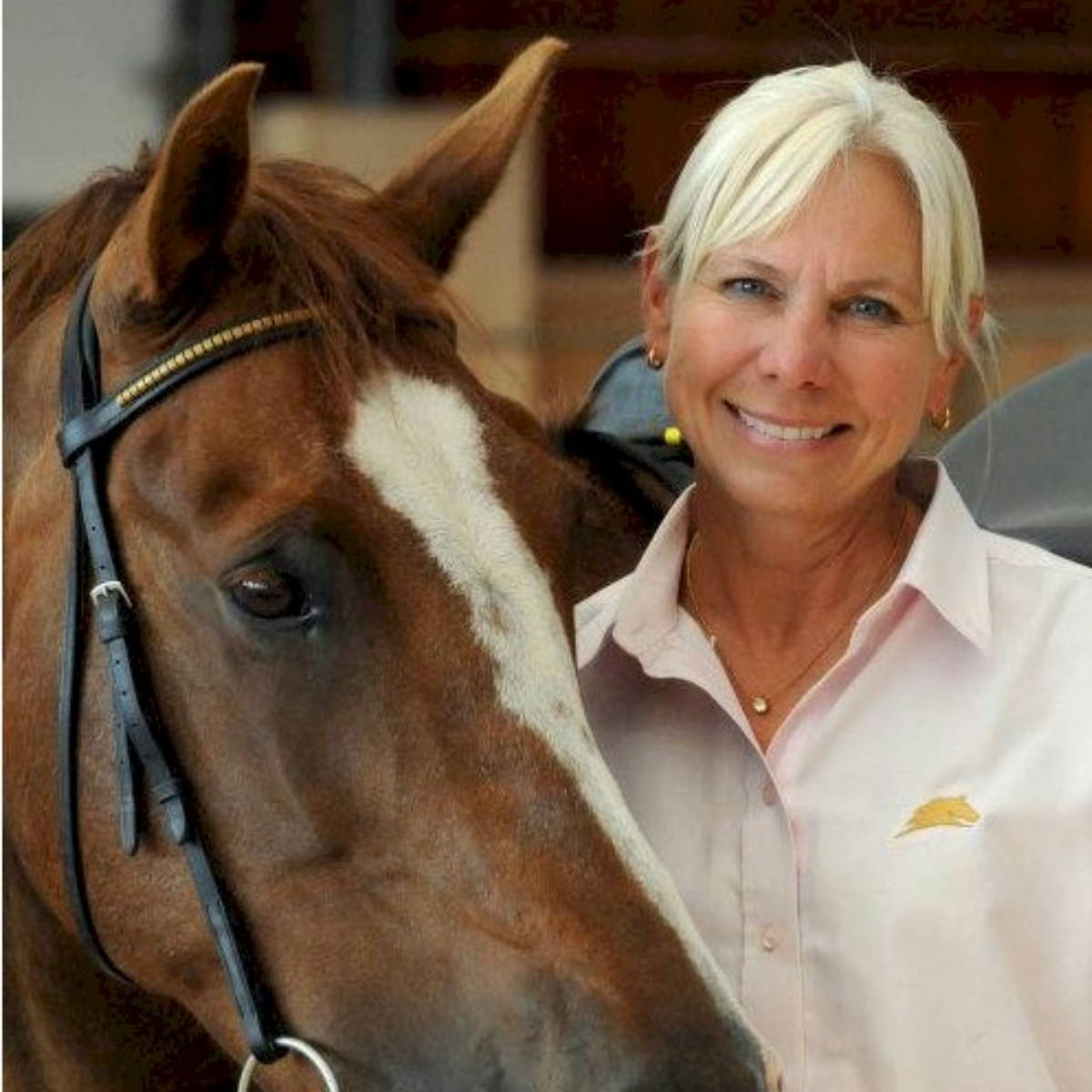 Learning is not easy, and we believe it is really important to inspire confidence in the student.
Most students take lessons, workshops, and clinics from a Parelli Professional all over the world, to support and accelerate what they learn in the Parelli Levels Program curriculum as a member of the Savvy Club.
STUDENTS AND INSTRUCTORS EXCEL
See Parelli students and instructors past & present, excelling with the Parelli Program. These are people just like you, who looked for and wanted a better life with their horses.
To get started, simply choose one of the options above and start living your best horse life today!
TRANSFORM YOUR HORSE WITH PARELLI
WHAT DOES YOUR DREAM LOOK LIKE?
Whether you are a recreational or competitive rider, want to go professional, or work with horses for a living as a Parelli Professional, the Parelli Program is the secret to success with horses and the Parelli Savvy Club has the tools and resources to help you get there.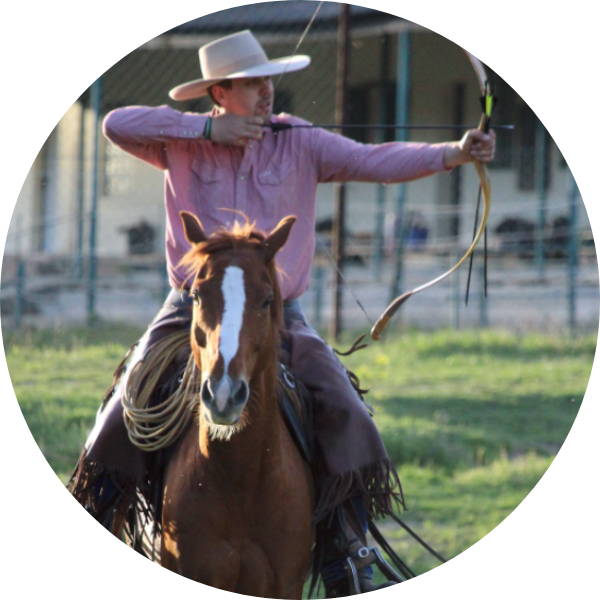 Linda and Pat Parelli have created a horsemanship program unlike any other I have seen. It really teaches you how to get fascinated by horses instead of frustrated because the answer is always in the program and is usually pretty simple and very effective.

The Parelli program has taken me to places with horses that I had only dreamed of and my horses are all happy to see me everyday because they are as excited to learn something new, as I am. Whatever you need the Parelli program has it!
Joshua Burke
Parelli Level 4 Graduate, Austria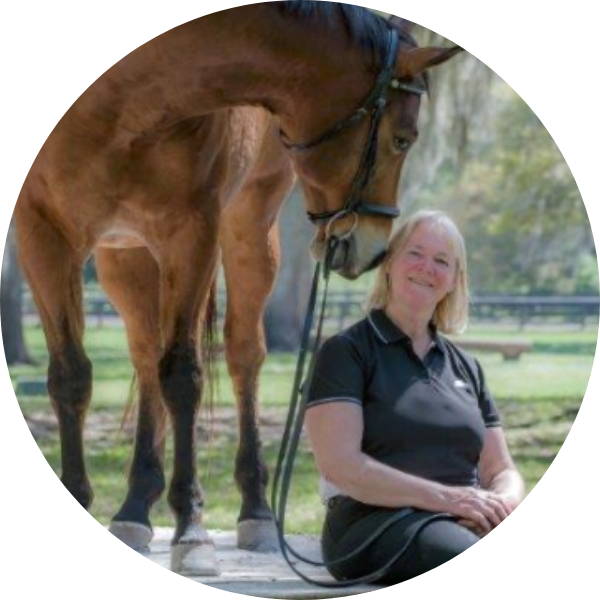 In 2005 I decided to try Natural Horsemanship. I chose Parelli because I really liked the way Linda and Pat rode and handled their horses. Wow, did I make the right choice!

It has impacted every part of my life with people, and even the dogs and cats in my veterinary clinic. Most importantly my horses have bloomed into super horses. They excel in every situation I present to them. I have more confidence in my riding and abilities to solve problems, and I can communicate more clearly to get the results I want, from simple requests to liberty, flying lead changes and bridle less riding. It's a wonderful program!
Sue Thomas
DVM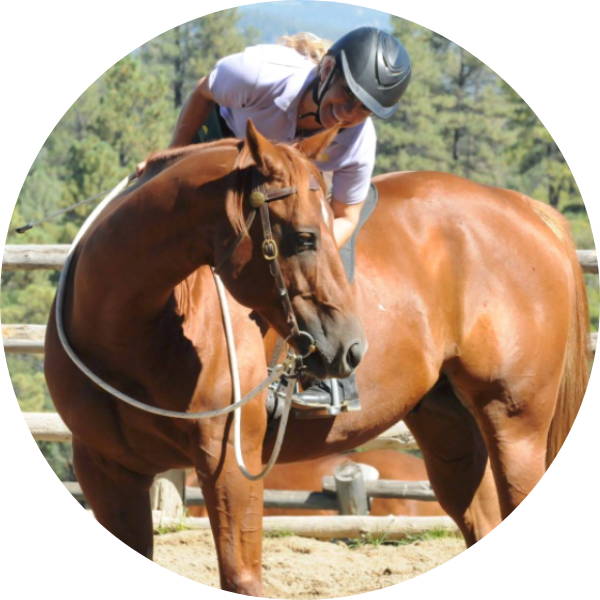 Parelli is my life and has been for 18 years. I follow the philosophy and psychology in everything I do – in work, play, and both human and horse relationships.

Parelli has made me a better leader and person, the philosophy, psychology, and principles flow over into lifestyles, family dynamics, and even my marriage!
My Parelli horses are my friends, my therapy, my partners in life and in competitions. They better my soul.
Cheryl Almasy
Savvy Club Member, Level 3 Student
---